EXPERTISE TRANSVERSE
Technology, Strategy & Transformation
Integrate infrastructure market trends into your business by using technology as a driver for transformation.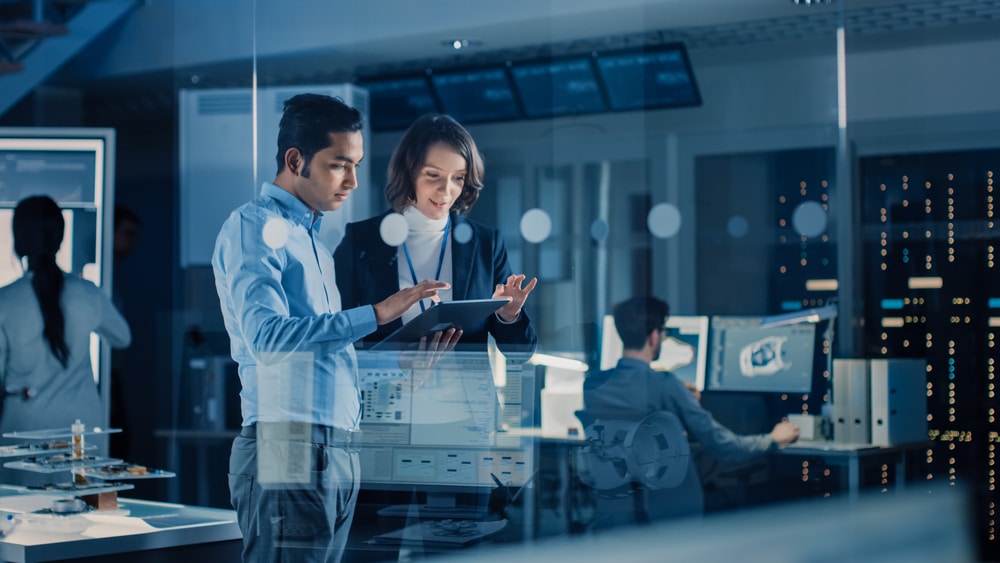 From technology strategy to digital transformation
The transition to digital technology is transforming and stimulating business growth. New technologies are driving the IT environment to become more agile, more open, faster, more efficient and more cost-effective. Infrastructure market trends are making technology a major lever for transformation.
The challenge for decision-makers lies in their ability to successfully combine a relationship with the business lines that makes sense for the organisation, an ambitious operational model and a coherent infrastructure base. All against a backdrop of strategic control and accelerated diversification within the company.
Our TS&T experts can help you define and implement your digital transformation through our Organisational Consulting, Technology Consulting and Product Management services.
Nos offres TS&T
Each step has its own know-how
Target Operating Model
Align the ISD's operating model with the company's business strategy.
Cloud and DevOps
Initiate or continue your Cloud transformation by tackling business, technological and organizational aspects
Digital Workplace
Transform the employee experience by identifying and rolling out technology solutions throughout their career with the company
Integration, Separation and Post-deal
Successfully perform IS integration and/or separation operations within a constrained business schedule.
IS Architecture
Modelize, build and interconnect the architecture of a high-performance IS for your business.
Digital Network
Support your transformation by defining target architectures, operational models, and identifying the most appropriate technologies and services for each business context.
ISD Performance
Capture and drive the demand of your business, enhance agility and performance in your projects.
Zero-carbon IT
Become familiar with the IS's digital footprint to limit its environmental impact
ESM and ITSM
Adapt and roll out best practices in terms of IS management and digital value creation.
Trusted Cloud
Our offer is aimed at CIOs of companies and administrations who wish to migrate to the "trusted" Cloud.
Want to go a step further side by side?
We look forward to giving your digital transformation projects the framework they deserve to come to life. The ideal solution exists, and we will help you to find it.